Brad StrongTM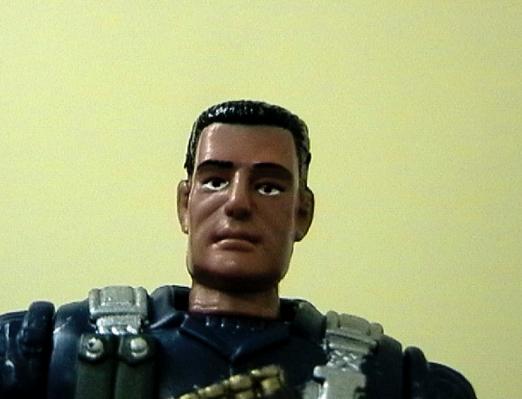 Brad Strong is a futuristic international peace keeper. Born from a selection of abysmal Christmas presents, he and his arch nemesis Max Swiss, were the obvious characters to feature in a short film. Within 7 minutes, said film had been made on the kitchen table and had its premiere screening. It's huge popularity demanded that a second film be commissioned and so spawned many sequels. Alex and Reg are the co-creators of the Brad Strong franchise and have done us proud.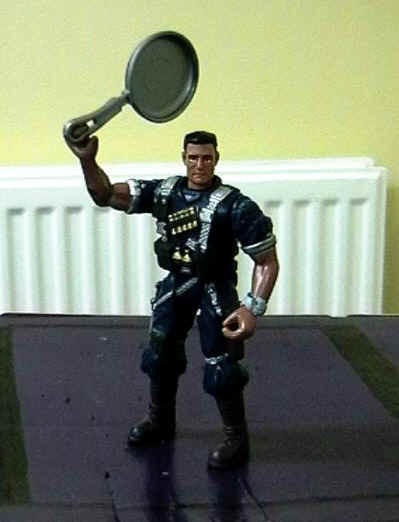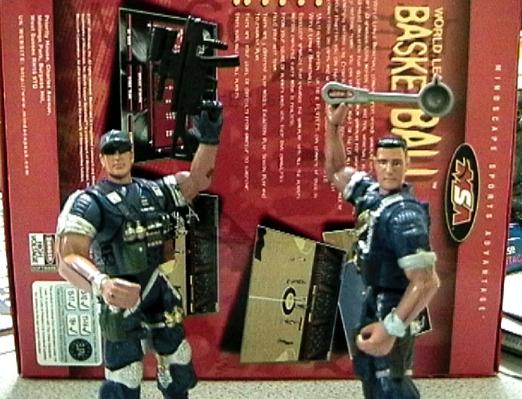 BRAD STRONG EPISODE 1
Brad Strong fights the evil Max Swiss and defeats him.


BRAD STRONG EPISODE 2 - BRAD STRONGER
Brad Strong encounters the evil scuba midgets, who were created by Dr Von Durchfall, who are under the control of Sebastian Swiss, the twin brother of Max. Brad Strong is killed but then is revived by Sheila the Angel in return for sex. Brad Strong then defeats Sebastian Swiss, and makes the scuba midgets change their evil ways.


BRAD STRONG EPISODE 3 - BRAD STRONGEST
In revenge for warping the minds of his scuba midgets, Dr Von Durchfall wants Brad Strong dead. He creates Cyborg Swiss out of the parts of Max and Sebastian and some cutlery, and uses the Cyborg as a killing machine. The Cyborg smashes Brad Strong's hand, but Brad fights back. The Cyborg (who keeps switching personalities between Max, Sebastian, and Robot) is melted. The legacy of Swiss is no more. Dr Von Durchfall is also killed.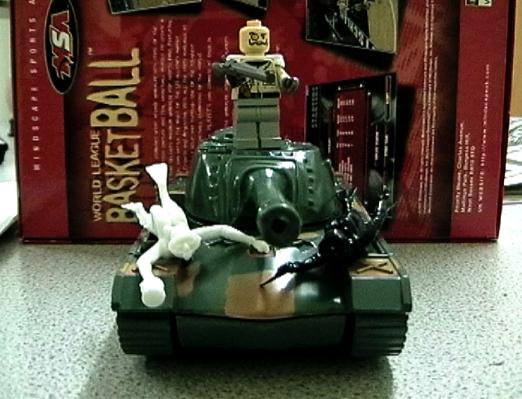 BRAD STRONG EPISODE 4 - GENERATIONS
Brad Strong is now retired and lives on a remote island. All of a sudden his son who he never knew he had, Brad Strong Jnr, turns up. He hands Brad a note from Sheila the Angel which states that Junior is the product of Brad and Sheila's kerfuffle in Episode 2. Brad must train his son in the ways of the Strong and must work together to battle the evil that is ahead. Sheila also reveals that because Junior is the son of an angel, he has a special power, but no one knows what this is yet. Brad takes it upon himself to train his son. Meanwhile, an evil Demon called Tracey the Boglin, is planning to take over the world. Tracey hires a shadowy and mysterious figure known as Ber'Nard to kill Brad Strong and Jnr. After a gruelling battle, tragedy hits the Strong family. Brad Strong is killed!!!! Brad is killed Platoon style (Billy Joe, Adagio Strings etc). Brad Strong Jnr is now the Earth's only hope. He defeats Ber'Nard and vows revenge on Tracey the Boglin.


BRAD STRONG EPISODE 5 - THE SEARCH FOR BRAD
Tracey the Boglin hears about Brad Strong Junior's mysterious super power and wants it for himself. He hires the KKK (the Kevin Kostner Klan) to kidnap Brad Strong Junior. They nearly succeed, but on the brink of disaster, Junior hears his father's voice saying: 'Use the force of the Strong, my son'. Brad Strong Junior is enlightened, and discovers his new power is psychically undoing people's shoelaces. Using this power he defeats the KKK and finds out the location of the Boglin's HQ.


BRAD STRONG EPISODE 6 - THE WRATH OF TRACEY
Knowing where to find Tracey the Boglin, Brad Strong Junior travels to find and destroy him in revenge for killing his father. He manages to penetrate the HQ but has to fight Tracey's six bodyguards who happen to be the midget wrestlers from the 49th dimension! Each of them has their own special skill. Although the odds are high, Brad Strong Junior defeats them, and then has his revenge on Tracey the Boglin by destroying him horribly.


BRAD STRONG EPISODE 7 - THE UNDISCOVERED COUNTRY
God himself (who happens to be a giant furry leprechaun) gives Brad Strong Junior his next, and most dangerous mission: defeat the Devil himself, as he is planning to take over the world. Brad Strong Junior happily accepts and is transported to Hell itself. He fights the Devil, and nearly loses when out of no where his father, the original Brad Strong appears and helps Junior to safety. Brad Strong explains to his son that because he is in the realm of the undead, Brad Strong can pop down from heaven and help him. Together, the father and son team are indestructible, finally defeating the devil using several kitchen utensils that Brad Senior keeps about his person in case of an emergency barbie back in heaven. Once the evil is destroyed, Brad Senior tells his son that he must now go back up to heaven, and leave the world safe in Junior's hands. It is expected that this film will have a very philosophical ending to it, because it is generally thought to be the last Brad Strong film, but the ending will of course be left open, just in case popularity dictates another film to be commissioned.